Premium Real Estate Forum

Real estate decision makers in Greece will gather at the Real Estate Forum 2023. This 3rd Greek conference assures attendees are informed on news and trends, network, and contemplate industry strategies.
The Real Estate Forum is organized in the context of the unique exhibition for Real Estate in Greece, the Premium Real Estate Expo. It is organised by RM International Company (known for the successful EXPOTROF, the fine food exhibition).
Experts from key markets for Greek real estate, representatives of ministries and competent government agencies, representatives of funding agencies and high-ranking executives from collaborating sectors (construction, architecture, technology, etc.) both from Greece and abroad, compose the panels of speakers.
Brokers

Real estate agents

Real Estate Consultants

Manufacturers

Architectural Offices

Investment companies

Investors

Banks

Real Estate Leasing Companies

Property Owners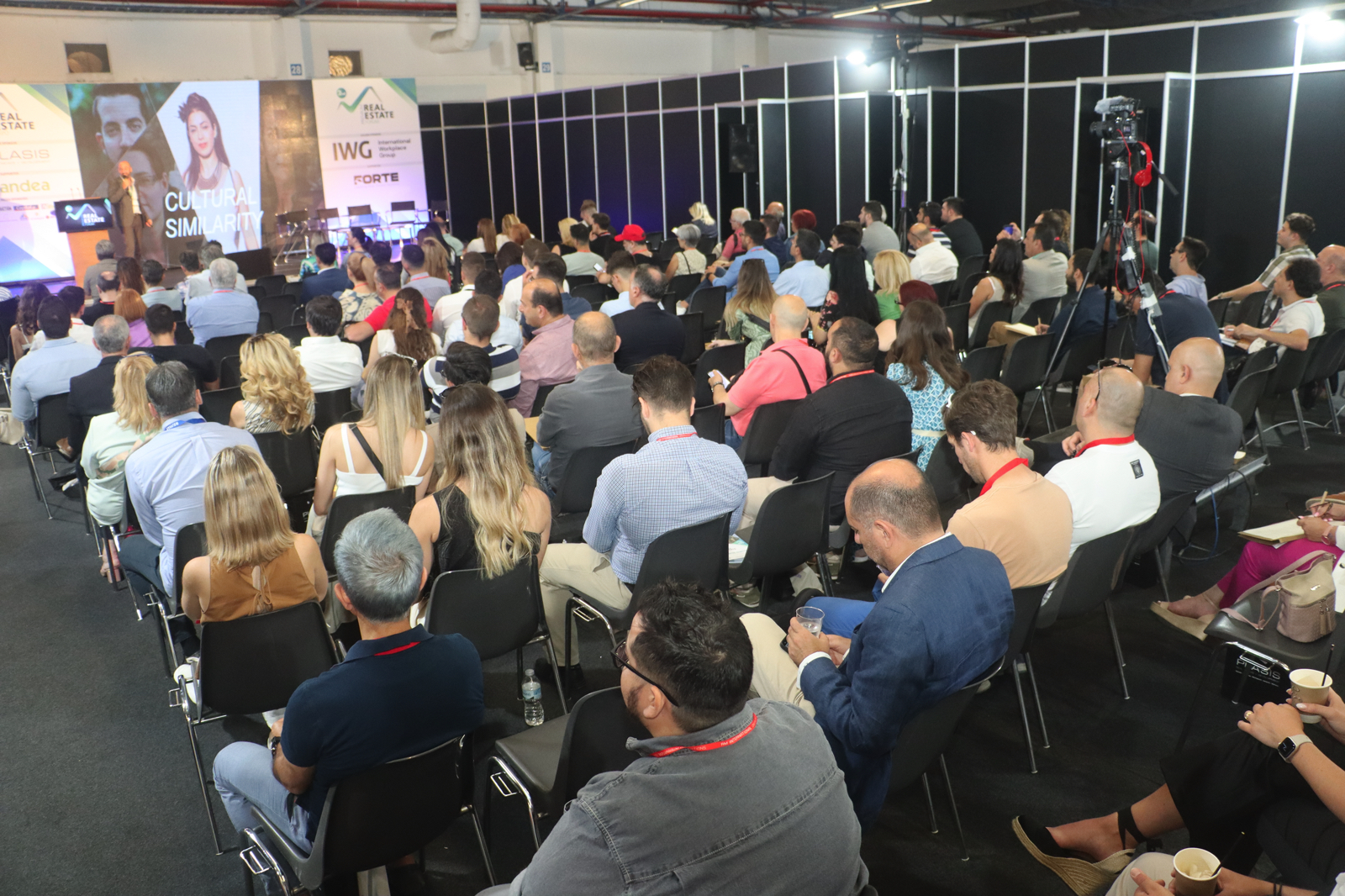 By participating in the Real Estate Forum you:
Are informed about all the new data

Talk to speakers and ask questions in real time

Learn all the trends for residential, tourist, commercial and professional real estate

Show up at the top event for the Real Estate in Greece and actively participate in the public debate

Hold meetings with speakers and executives

Address the audience you are interested in

Enhance your recognition by interacting with all stakeholders in the market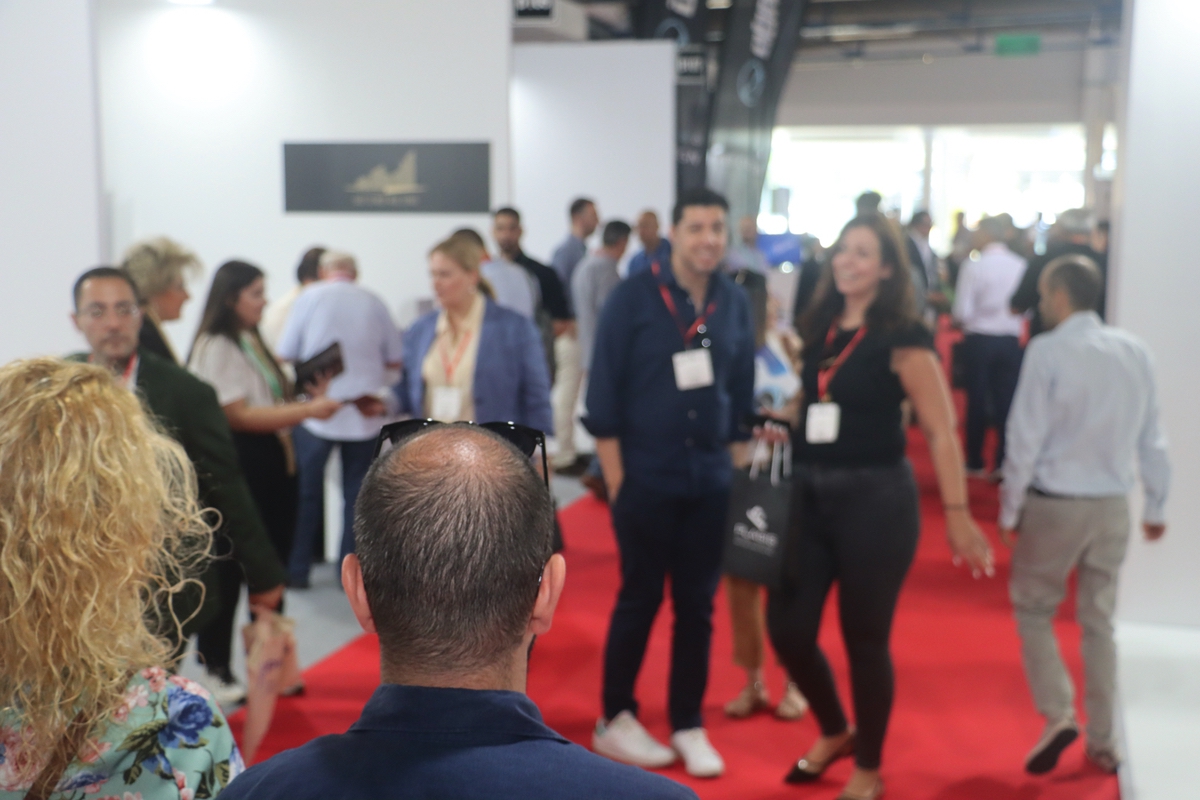 The conference will have extensive coverage in all media and communication materials of the Premium Real Estate Expo.
16:00 – Green Properties presentation
Christos Davaris, Head of Business Development
Panos Fourtounis, Sales Manager
17:00 –  Prospects with Cherry Investments SA
Dimitrios Mokkas, Manager Cherry Investments SA
18.00 – ReWize: Real Estate Reinvented
George Tsigaras, CEO & Founder Halkidiki Properties & ReWize,
George Stavrakis, Project Manager, Halkidiki Properties & ReWize
19:00 – Arcus: Real Estate 2030
Andreas Lugas, Founder & CEO, Arcus development
Forum
11:00 – Opening speech
Apostolos Tzitzikostas, Governor of the Region of Central Macedonia
11:10 – Real estate market: expected growth or bubble?
Konstantinos Tzaros, President of the Real Estate Association of Thessaloniki
11:30 – The redevelopment of the TIF buildings and its importance for the city of Thessaloniki
Anastasios Tzikas, President TIF – HELEXPO SA
11:50 – The Western Entrance of Thessaloniki: Embracing Tomorrow's Challenge
Dimitris Tsokaktsidis , Chief executive officer and VP of the board «Pointers Property Services S.A», member of «Samaras & Partners Group of Companies»
12:10 – The creation of the first 4th generation technology park as an ecosystem of innovation market
Ioannis Kakavakis, CFO in Thess INTEC
12:30 – Panel: Proptech: Technology in the field of Real Estate
George Tsigaras, CEO & Founder Halkidiki Properties & ReWize
Haris Lalatsis – Founder and market analyst ierax analytix
Elias Heitas – CEO & Founder iarts
13:00 – Redevelopment of Thessaloniki's Coastal Front
Dimitrios (Takis) Doumas, Architect- Urban Planner, Chairman and CEO of DIKTIO S.A.
13:20 – The property's change of use for commercial exploitation.
Thanos Charistos, Lawyer – Partner of Nexus Law Firm
13:40 – Why choose Passive House?
Dr. George Dermentzis, Electrical engineer, Special Associate of the Hellenic Institute of Passive House (HPHI)
14:00 – Golden Visa and investment immigration
Alkinoos Konis, Lawyer – Partner of Nexus Law Firm

14:20 – Problems in off-plan building after the publication of the new building regulation (Law 4759/2020)
Panagiotis Karanasios, Dipl. Electrical Engineer, Founder and CEO of Karanasios – Varsami and Associates, Consulting Engineers
14:40 – Panel: Τhe investment presence of Bulgaria in the real estate sector of Northern Greece and the prospects for further cooperation between Greek and Bulgarian companies in this sector
Dimitrios Michas, Minister Counselor of Commerce and Trade, Head of Economic and Commercial Affairs, Embassy of Greece in Sofia
Eng. Bisser Ivanov, Construction director – "Trace Group Hold'' PLC, Branch Director Trace Group Hold PLC Branch Greece
Stoyan Barzakov,Member of the Board, Legal Activities and corporate and international Development Trace Group Hold PLC
Vladimir Tomov – President of the Investment Council at BCCI

15:10 – Real Estate auctions. A market with annual sales over 1,1 billion euros, under the radar!
Vassilios Patras, Business Development Director Landea
15:30 – Panel: Chalkidiki today and the role of the realtor in promoting property and the area in general
Presentation of real estate market research in Halkidiki by the Halkidiki Association of Real Estate Agents
Gregory Stivachtaris, President of the Halkidiki Association of Realtors
Konstantinos Karoulis, Vice President of the Halkidiki Association of Realtors
15:50 – The digital transformation of Real Estate in Greece with the help of Data Analytics
Vassilios Iliopoulos, Managing Director Blupeak Properties
16:10 – Why now is the best time to invest in two countries – Portfolio diversification importance
Anna Pazdurova, CEO Vision Properties Group
Director/Co-founder Vision Investment Properties UAE
16:30 – Israeli investors profile in the Greek real estate and hospitality markets – The case of Thessaloniki
Cobi Bitton, CEO of Israel Greece Chamber of Commerce, Founder & CEO of INTEGRITAS PEOPLE & BUSINESS (IPB)
16:50 – Conclusions and closing of the Forum
Konstantinos Tzaros, President of the Real Estate Association of Thessaloniki
17:00 – Closing of the Forum
17:00 – Event of the Israel-Greece Chamber of Commerce & Industry: The impact of the war on regional stability, economic developments and Israeli investments in Greece
Cobi Bitton, CEO of Israel Greece Chamber of Commerce, Founder & CEO of INTEGRITAS PEOPLE & BUSINESS (IPB)
Mr. Barzakov graduated from the law faculty of Sofia University St. Climent Ohridski in 1998 and holds a degree in International Legal Business Practices from Harvard University.
He is a leading legal and business professional, who provides his significant international legal and business experience, gathered in more than 20 years of practice, to Trace Group's intensive international growth, including the Bulgarian, Serbian, Romanian and Greek Markets. He is an exclusive representative for Bulgaria of Global Law Experts in the area of corporate law and the Bulgarian representative in the internal global legal association Interlaw (www.interlaw.com).
Stoyan Barzakov has extensive experience in Building and construction, Utility sector, PSP projects, including the Sofia water and wastewater concession project, Private Sector Participation in the Operations of the Sofia Central Heating Company, Varna and Shumen Water and Wastewater Companies Restructuring and Reorganization projects, etc. He has a well-developed and detailed knowledge of the Bulgarian and international legal framework for commercial law, project and corporate finance, concessions, privatization, as well as infrastructure regulation.
As part of Trace Group his role is to position the company and its structures in the best possible way to partner with its international and local counterparts, to communicate with Employers from the public and corporate sectors, to commercially enhance economic results in developing business, assets and workforce.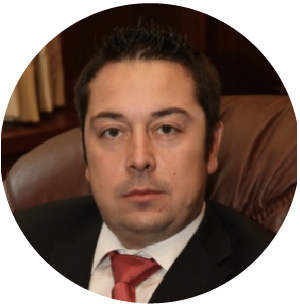 Eng. Biser Ivanov has been holding high management positions within Trace Group since 2009, being a key driver of the company's success over the years in the high added value infrastructure construction – Metro, Railways, Highways, etc. His experience in managing significant human, financial and technical resources in delivering dynamic and highly demanding projects with short deadlines has made him one of the top construction personalities in Bulgaria, as well as the Republics of Serbia and Romania, the other key operating markets of "Trace Group Hold" PLC.
Mr. Ivanov graduated in 2000 from VSU "Lyuben Karavelov", has a master's degree in "Construction of buildings and facilities", and a military rank of lieutenant, commander of the military divisions of construction troops with a bachelor's degree. He specialized in computer technologies in design at University of Architecture, Civil Engineering and Geodesy (UACEG), and completed courses on contractual terms of FIDIC. Before Joining "Trace Group", Mr. Ivanov has been holding high managerial positions in projects and entities with importance in the realization of complicated projects in Bulgaria and the Balkans Eng. Biser Ivanov is the winner of "Trace Group Hold" PLC – "Builder of the Year 2012" award, a tribute of his commitment and contribution to the projects, the company and its team.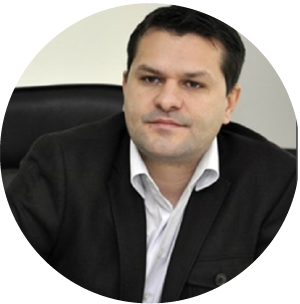 Cobi Bitton has extensive experience in business development management and as a BD strategy leader in Israel and in international markets and Corporate M&A's Advisory. For the past 30 years, Cobi has been engaged in business development management and consulting, leading innovation processes and corporate innovation advisory services for start-ups, matured companies, global corporations, manufacturing companies and individual investors growth strategy in the following countries but not only.
Israel – USA – Greece – Romania – Bulgaria – Czech Republic – Slovakia – Poland – Italy – Switzerland – Russia – Mexico – Brazil – India – UAE – Singapore – Cambodia – Ethiopia – Ghana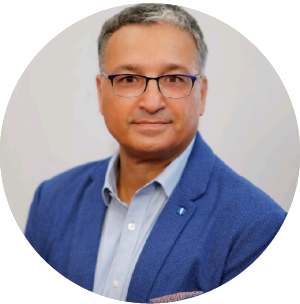 Thanos Charistos was born in 1977 and graduated from the German School of Thessaloniki. He studied Law and Political Sciences at Aristotle University of Thessaloniki and obtained his master's degree (LLM) in Commercial and Economic Law from the same university in 2002. He has periodically contributed articles to various publications for topical legal issues.During 2002-2004, Thanos worked as a legal consultant to the Deputy Minister of Foreign Affairs, and then he practiced law in the office of his father "Ioannis Charistos and Associates", focusing on commercial and civil law. In 2010, Thanos co-founded Primius Law Firm and since 2016 together with Giorgos Economou, are the managing partners of Nexus Law Firm.Thanos is a Supreme Court lawyer and has handled a wide range of civil, corporate and real estate cases with great success. He is, also, legal counselor to a number of companies and other legal persons. Thanos speaks German, English and Russian.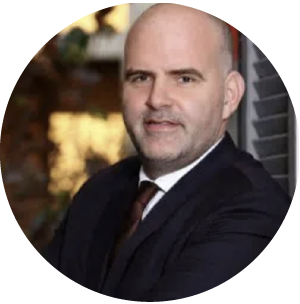 Dr. Georgios Dermentzis is a special partner of Hellenic Passive House Institute. In addition, he is a researcher at University of Innsbruck since 2011. In 2018, he received the Ph.D. title from the same University under the supervision of Wolfgang Feist (founder of Passive House Institute). He has contributed in several international, European, national or industry applied research projects. His main research focus is on heat pumps in low energy buildings such as Passive Houses.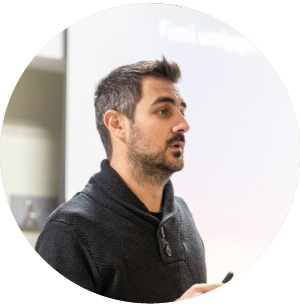 Dimitrios (Takis) Doumas graduated from the Ecole Speciale d' Architecture de Paris in 1980. He has served as President of the Board of Directors of the Association of Architects of Thessaloniki (1987 – 1989) and since 2008 he has been a member of the Board of Directors of the Association of Architects with Diplomas of Higher Schools, Panhellenic Association of Architects (SADAS – PEA).
Within the framework of almost 30 years of exclusive employment with spatial planning at all levels, he participated as a designer in the preparation of more than 60studies.
Starting with the project of the Urban Redevelopment Enterprise (E.P.A. 1982 – 84) of the Ministry of Urban Planning, his participation in the first studies of General Urban Plans with the Housing Law 1337/83, he continued with the similar urban planning studies of either Main or Holiday Homes.
Then, the long time main occupation with the Urban Planning Implementation Studies completed the real and substantial knowledge of Spatial Planning and its options.
With the new Housing Law, the experience was enriched with the tasks of the coordinator, along with those of the designer in the new Spatial and Urban Planning studies (GSP, SPP, SM, MT, etc.).
At the same time, the preparation of Urban Planning and Redevelopment studies and their coordination completed the knowledge framework of my professional career to date.
As a Manager and as Managing Director in the design companies he participated in, he organized and directed the work of design engineers of various specialties, which constituted the scientific and technical basis of the project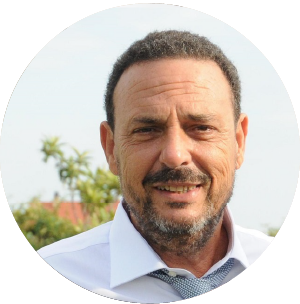 Ilias Heitas with a 15-year presence in the field of technology around Real Estate is CEO & Founder of the iarts company and of the "Real Status" programme for the Real Estate professionals.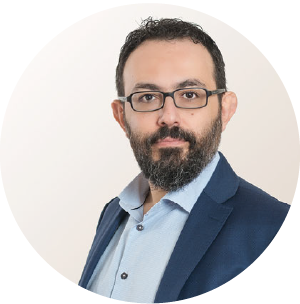 Vasilios Iliopoulos studied Economics at the University of Patras as well as Banking and Finance at the National and Kapodistrian University of Athens. He works as a certified accountant and has thirty years of experience in account reconciliations, streamlining accounts, and financial planning
Mr. Iliopoulos will speak about the digitization of real estate in Greece with the help of Data Analytics. The process refers to the use of technology and analytical methods to collect, analyse and exploit data related to the real estate market. The purpose is the transition of Real Estate in Greece to the new digital era and maximizing real estate returns.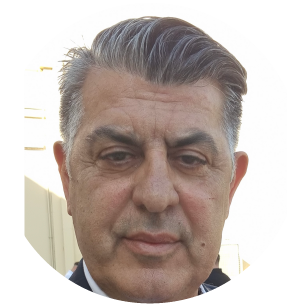 Ioannis Kakavakis was born and raised in Athens. He graduated from the Department of Economics of University of Tampa in USA, and then he pursued his postgraduate degree in Econometrics at the University of Reading in UK. He has worked as a financial analyst and statistician. Today he is the financial Director at Thess INTEC AE and owner of Metrics Analysis Ltd. He is also a member of the Board of Directors of the association Thessaloniki 21st Century.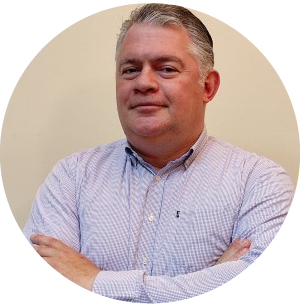 Panagiotis Karanasios is co-founder and managing director of the companies that together make up the group of companies of Karanasios – Varsami and associates. He is an Electrical Engineer, graduate of the Aristotle University of Thessaloniki.
For 33 years, he has been involved in the study, design and licensing of activities, facilities (building and engineering) and businesses belonging to all economic sectors, such as trade, services, manufacturing and tourism. He is a technical advisor to the Industrial Chamber of Thessaloniki, the Professional Chamber of Thessaloniki, the Association of Exporters of Greece, the Association of Industries of Greece and various professional associations and federations.
Headquartered in Athens and Thessaloniki, the companies in which he participates as founder and CEO offer vertically integrated services throughout Greece in the private and public sector, starting from finding the right property, controlling, maturing, developing, studying and licensing the investment activity , employing 60 engineers of all specialties. They also support the after sale service of the company during its operational phase, in relation to public services as well as issues related to health and safety at work. Mr. Karanasios has taken part in the creation of primary and secondary legislation on the part of the trade union bodies that he supports as a technical advisor. He has the knowledge and experience to analyse at the conference the prospects and problems in relation to the possibility of developing and building off-plan city real estate, especially after what is provided for in the latest legislative regulations.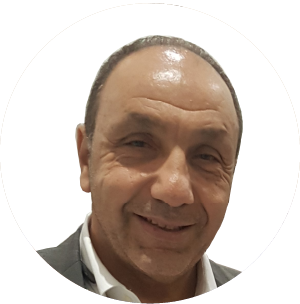 Konstantinos Karoulis, co-founder of Metron Group and currently CEO of RE/MAX Metron Halkidiki, is the Vice President of the Halkidiki Association of Realtors with extensive experience in the Real Estate sector.
He began his studies in Business Administration at the ATEI of Thessaly and completed them at Delft University in the Netherlands. He specialized in Marketing and Real Estate at the National Kapodistrian University of Athens, while also obtaining the Appraiser's diploma from the National Association of REALTORS of the USA.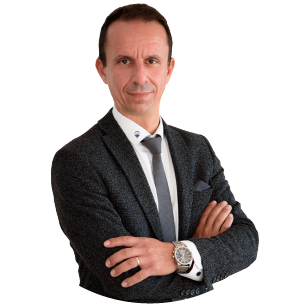 Alkinoos – Thomas Konis was born in 1993 in Preveza. He is an lawyer and completed his internship at the law firm of Athanasios Haristos and Associates, while from 2018 until today he is a partner at Nexus Law Firm. He specializes in Corporate Law, Real Estate Law and Immigration Law. He is also a graduate of the MSc in Civil Law, Civil Procedure and Labour Law at the Aristotle University of Thessaloniki, specializing in Labour Law, as well as the MSc in Real Estate Law at the Aristotle University of Thessaloniki. He speaks English and German."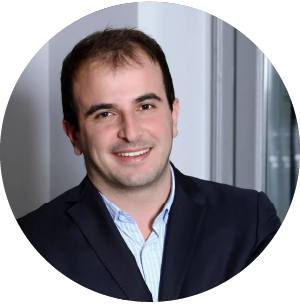 Haris Lalatsis has been involved in market research for the last 15 years. He works with some of the biggest brands in Greece and since 2019 he has founded his own research and analysis company, ierax analytix, which specializes in qualitative and quantitative research. He is a TedX speaker, training and research manager at Marketing Club Greece, teaches Business Decision Making and is a mentor in various incubators in Greece.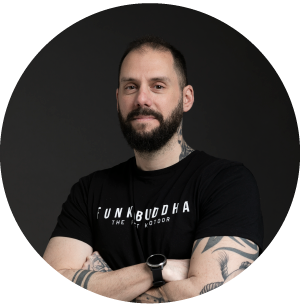 Dimitris Michas is a graduate of both the Panteion University of Social and Political Sciences with postgraduate studies at the Athens University of Economics and Business (ASOEE) and the National School of Public Administration, Department of Economic and Commercial Diplomacy. Since September 2021, he is the Head of Economic and Commercial Affairs office at the Greek Embassy in Sofia, Bulgaria, having served in the corresponding field in New York, Johannesburg, Jeddah and Shanghai. With his experience and under his capacity, Mr. Michas will talk about the investment presence of Bulgaria in the real estate sector of Northern Greece and the prospects for further cooperation between Greek and Bulgarian companies in this sector.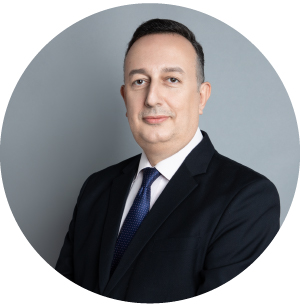 Vasilis is a graduate of the Department of Computer Engineering and Informatics at the University of Patras, with a postgraduate degree in Integrated Hardware/Software Systems and with +20 years of experience in developing online services and IT projects. He is the Chief Digital Officer of Newsphone Hellas, where he has been working for the past 15 years and during this period he has designed and developed projects such as Vrisko.gr, Eauction.gr and LevanteFerries.com. Since April 2019, he holds the position of the director of Landea.gr, the only service for finding properties at auction with over 600,000 monthly visits and more than 30.000 registered users, looking for real estate investment opportunities.
As the Business Development Director of Landea.gr, with his extensive experience in the field of online auctions, Vasilis will speak about the properties at auction market in Greece, presenting detailed information about its size and dynamics. He will also provide insights into the behavior and needs of those interested in buying property at auctions, as well as the opportunities for new services that can be offered by real estate professionals.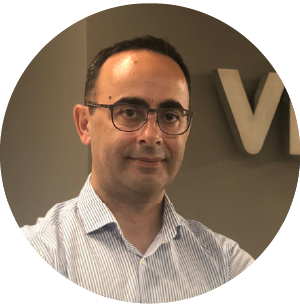 Anna Pazdurova has a Master's Degree In Investments and another in Strategic Management. She has specialized in Property Investment Training and Master Mind Training.
Anna is an entrepreneur who thrives on making impact on people's lives through their choice of real estate.
She is passionate about bringing awareness on the benefits of investing in two countries. She likes to offer real business solutions on how to diversify portfolios in order to maximize profits and minimize risks and taxes.
Being an expat herself , Anna will share her long term professional expertise about why investing in two countries is the best option with numerous advantages. She will also will provide solutions on how to overcome the potential challenges many investors fear.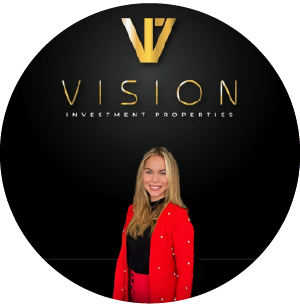 Grigoris Stivachtaris is the owner of the Stivachtaris real estate agency based in Polygyros, Halkidiki. He has many years of experience in Real Estate. From April 2012 until today he is the President of the Halkidiki Realtors Association.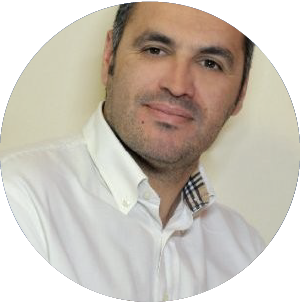 Vladimir Tomov has graduated in Business Administration from the University of Mining and Geology and Financial Management from the University of National and World Economy, Bulgaria. He has a MSc in Computer Engineering from the Technical University – Sofia. Mr. Tomov has business specializations from the University of Delaware, USA and the Consorzio Genova Ricerche, Italy.
For more than 30 years he has acquired extensive experience as a consultant and project manager of numerous EU and GTZ/GIZ projects with international scope in the field of SME support, private investment projects development, financial institutions and banks, municipalities and government authorities capacity building.
Vladimir Tomov is Member of the Board of Directors of the Bulgarian Chamber of Commerce and Industry (BCCI) and President of the Investment Council at BCCI. He is Managing Director of INTRAC Ltd. and Chairman of the Managing Board of EIRC Foundation.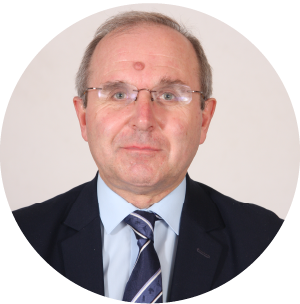 Having started his career in real estate in 2007, he has acquired a high level of expertise in buying and selling property and building ultra-luxury homes. He has extensive experience in providing high consulting services to VIP clients and in the construction of technology systems in the Real Estate industry. With his innovative approach he has put Halkidiki Properties at the top of the industry. The new business venture called <<ReWize>> comes through a new technology company that is changing the data in Real Estate.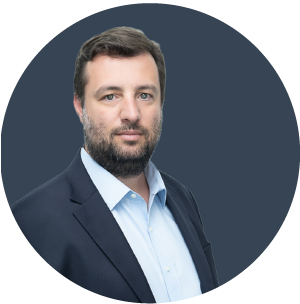 Real estate professional with profound experience of over 15 years in real estate acquisitions, commercial and residential projects.
Dimitris Tsokaktsidis is chief executive officer and VP of the board of «Pointers Property Services S.A», a consulting firm member of «Samaras & Partners Group of Companies» providing integrated valuation and mediation services. He is managing real estate activity in Greece, overseeing "tailor-made" transactions and supervising negotiations with company clients.
Mr. Tsokaktsidis holds a B.Sc in Business Administration & Hotel Management and is certified for Property Evaluation from National and Kapodistrian University of Athens.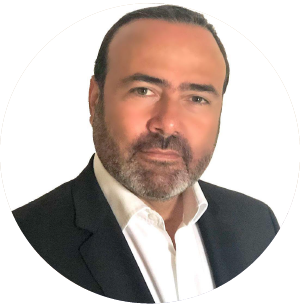 Mr. Tzaros was born in the United States in 1979 and completed his bachelor's degree in Civil Engineering at the Aristotle University of Thessaloniki. He extended his studies by obtaining an MBA from the University of Macedonia. He has a long history in the construction industry and has worked as a developer of large-scale projects. Since 2008, Mr. Tzaros has been actively involved in real estate transactions, detecting the need of providing top notch services to the residents of the wider region.
Consequently, in 2012 he co-founded BEE Real Estate, a real estate company, while later created, and is up to date, the CEO of VST GROUP, a vertical real estate management company, covering the construction, the real estate, the property management and, most recently, the investment sectors.
In addition to his institutional role as President of the Association of Realtors in Thessaloniki, he remains an active shareholder in professional organizations of the wider Greek business world. Since 2015, he has been a member of the Board of Directors of the Federation of Greek Real Estate Agents (ΟΜΑΣΕ), which he has served as President in the past, while remains an elected representative of the real estate agents in the Federation of Professional Traders of Thessaloniki (ΟΕΕΘ) since 2014.
He has also served as a member of the Board of Directors of the Professional Chamber of Thessaloniki from 2011 to 2015.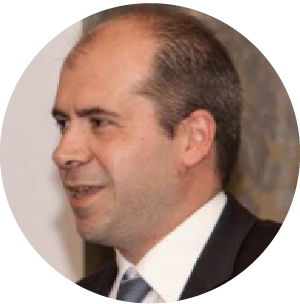 Mr. Anastasios Tzikas is an Electrical Engineer graduate from the Faculty of Engineering of the Aristotle University of Thessaloniki. He is the President of TIF-HELEXPO, from 2011 until today, of Technopolis Thessaloniki ICT Business Park S.A. and of Exhibition Research Institute. He is the Vice President of the Federation of Industries of Greece, member of the BoD of Thessaloniki Tourism Organisation and of the Metropolitan Organisation of Museums of Visual Arts of Thessaloniki – MOMus.He has been one of the founders of the "Singular Northern Greece SA" and served as the CEO for the "Singular Northern Greece SA" and "Singular Software SA", companies, the period between 1987 and 2004.
During this period, he also served as the CEO of "Singular Bulgaria" and "Singular Romania", as the Vice President of "Internet Hellas", "Delta Singular Training Center" and as Executive Director and member of the BoD of "Delta Singular".He has also been exceptionally socially active by participating as a member in the Dialogue Committee appointed by the Greek Prime Minister for the Constitutional Revision and in the Macedonian Museum of Contemporary Art. He has been nominated as Honorary President of the «Federation of Hellenic Information Technology & Communications Enterprises – SEPE», in which he served as President for 8 years and also Honorary President of «Association of Information Technology Companies of Northern Greece – SEPVE» in which he served as President for 15 years.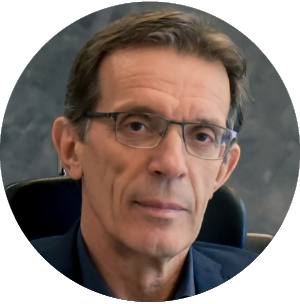 UNDER THE AUSPICES AND WITH THE SUPPORT OF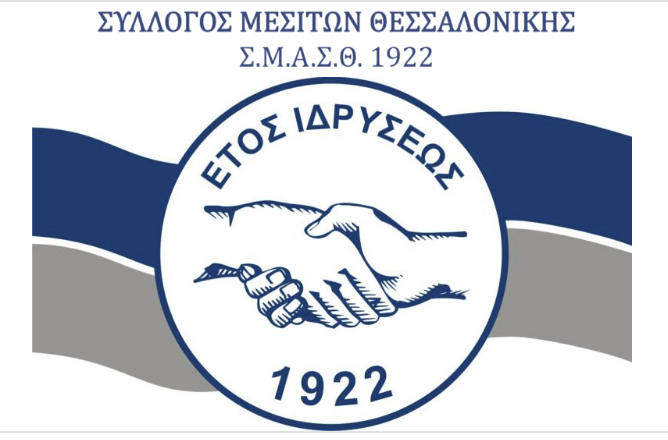 ΣΥΛΛΟΓΟΣ ΜΕΣΙΤΩΝ ΑΣΤΙΚΩΝ ΣΥΜΒΑΣΕΩΝ ΘΕΣΣΑΛΟΝΙΚΗΣ
EXHIBITION
Information about the exhibition
The Real Estate Expo is organized by RM International every May in Athens under the distinctive name Premium Real Estate Expo, and every November in Thessaloniki, in cooperation with HELEXPO, under the distinctive name Real Estate Expo North. It is the only real estate and investment exhibition in Greece with an international orientation, attracting hundreds of foreign investors at each event.
TIF HELEXPO
10-12 NOVEMBER 2023
154 Egnatias Street, 546 36 THESSALONIKI