Premium Real Estate Forum

At the 2nd Greek conference for the Real Estate market, the Real Estate Forum 2023, all the decision makers of the Greek real estate market will meet in order to be informed about the news and trends, to network and to discuss the strategies of the industry.
The Real Estate Forum is organized in the context of the unique exhibition for Real Estate in Greece, the Premium Real Estate Expo. It is organized by RM International Company (known for the successful EXPOTROF, the fine food exhibition).
Experts from key markets for Greek real estate, representatives of ministries and competent government agencies, representatives of funding agencies and high-ranking executives from collaborating sectors (construction, architecture, technology, etc.) both from Greece and abroad, compose the panels of speakers.
Brokers
Real estate agents
Real Estate Consultants
Manufacturers
Architectural Offices
Investment companies
Investors
Banks
Real Estate Leasing Companies
Property Owners
By participating in the Real Estate Forum you:
– Are informed about all the new data
– Talk to speakers and ask questions in real time
– Learn all the trends for residential, tourist, commercial and professional real estate
– Show up at the top event for the Real Estate in Greece and actively participate in the public debate
– Hold meetings with speakers and executives
– Address the audience you are interested in
– Enhance your recognition by interacting with all stakeholders in the market
The conference will have extensive coverage in all media and communication materials of the Premium Real Estate Expo.
10:00 – Arrival, registration, coffee
10:45 – Greeting of the Secretary General for International Economic Affairs, Ministry of Foreign Affairs, Mr, Ioannis Smyrlis
Ioannis Smyrlis, Secretary General for International Economic Affairs, Ministry of Foreign Affairs
11:00 – Key trends and challenges of the Greek Real Estate market
Konstantinos Gatis MRICS
Researcher
11:30 – Investments in tourist real estate – prospects in Greece
Panel: Alexander Vassilikos/CEO Airotel & President of the Hotel Chamber of Greece, Panos Paleologos / President & Founder of the Hotel Brain Group, Const. Gatis, Certified Property Surveyor
12:15 – Τhe digital services of the Independent Authority for Public Revenue in what concerns transfers and real estate taxation.
George Pitsilis, Governor of the Independent Authority for Public Revenue
12:30 – Greece – France – Europe: Common problems and their treatment.
Jean-Marc Torrollion, president de la FNAIM,
L. Potamianos, President of the Association of Real Estate Agents Athens – Attica
13:15 – Presentation of the renewed portal e-akinita.gr
Elias Heitas, founder & CEO iarts
13:30 – Golden Visa: Past, present and future
Vaggelis Kteniadis / President V2 DEVELOPMENT
15:00 – The latest developments in Northern Greece. Investments – divestments. The role of Balkan investors
Constantine Georgakos, Co-Founder Georgakos & Parthenon Real Estate
15:30 – The 1st digital exhibition of Greek Real Estate agents is a fact!
Costis Moschonas, CEO RMI
16:00 – Presentation of educational programmes & Real Estate studies at the National and Kapodistrian University of Athens
Dr Fotios Mouzakis, Professor at the National and Kapodistrian University of Athens
16:30 – How to promote real estate with the help of new technologies (360 ° Virtual Tours / Matterport)
Antonis Sardelianos – Senior Sales, 3D Specialist METRICA AE, measurement applications company
17:00 – The new weapon for brokers is the Daily Secret Newsletter
Nectarios V. Notis, Founder – CEO, Notice Content and Services (Real Estate Daily Secret – BnB Daily – FnB Daily)
11:00 – To rent or to buy property?
Kyriakos Kampouris, Founder & CEO IMS,
L. Potamianos, President of the Association of Real Estate Agents Athens – Attica -CEO of Potamianos Real Estate group
11:30 – Short term or long term lease? How to make best use of my property
Vassilis Argyrakis Co-founder and CEO See Greece – Member of STAMA – Short Term Rentals Accommodation Managers Association,
Kosmas Theodoridis, Vice President of the Athens – Attica Real Estate Brokers Association, head of the POLIS Real Estate Organization
12:00 – Energy upgrading of buildings and autonomous heating: the impact on the value of the property
Antonis Kourounis, Energy Services Manager, Manifest services,
Ioannis Karnavas, Head of Mortgate external networks, Eurobank,
Vassilis Axarlis – CEO of ELLIKA Real Estate
12:30 – Real Estate management
Patrick Tkatchenko, owner of MOBILIA property management
13:00 – Leasing real estate and dealing with defiant tenants
Vassiliki Paradia, Athens Lawyer, Org. Secretary of the Board Panhellenic Federation of Property Owners
13:30 – END OF SECOND DAY
Tkatchenko Patrick
Born in France in 1965. Graduated in communication and advertising from Paris Academy. He has lived permanently in Greece since 1992. He deals with real estate, creating the office Mobilia REAL ESTATE with Ellen Sannier and then the management company Mobilia Property Management
Speaks French, Greek, English and some German.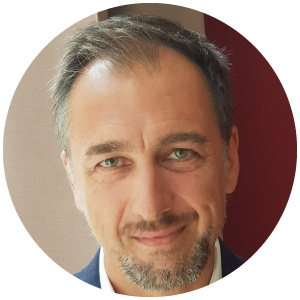 Torrollion Jean-Marc
Real estate agent since 1987, entrepreneur since 1995, 30 years of union involvement
Graduate of notarial law; Diploma from the Institute of Construction and Housing, areas of Transaction / Management
1987 Entry into the family real estate agency
1995-2017 Takeover of the family agency and foundation of Boyer Torrollion Immobilier
2017-2021 Associate Managing Director of VALEXIM Immobilier (resigned when elected president of FNAIM)
Since 2021 Managing Director of STARES France, a property management company and premium trustees of the FONCIA group
Since January 1, 2018
• President of the National Real Estate Federation
• President of the School of Real Estate
• Chairman of the Board of Directors of bien'ici, Website founded in 2015, intended for announcements by professionals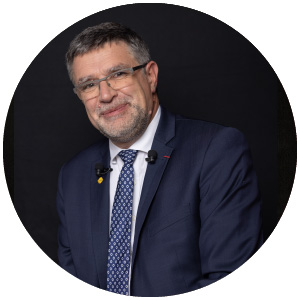 Argyrakis Vassilis
Vassilis Argirakis Co-founder and CEO of See Greece.
See Greece was founded in 2013 in order to offer property management solutions for individual owners, promotion and booking services for small scale Hotels or complex of villas , as well as Digital marketing services. We manage and promote properties in 21 islands and 9 cities in Mainland Greece. Our customers are from Greece as well as from 7 countries around the world.
Short Term rentals: Not suitable for all owners or all types of accommodation.
Middle Term rentals: Athens, Thessaloniki, Digital Nomads and online help employees.
Short Term Vs Long term rentals: Advantages – disadvantages.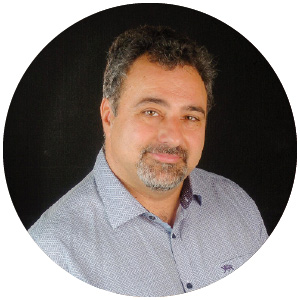 Axarlis Vasilis
Vasilis Axarlis is the founder of Ellika Real Estate.
He is a graduate of the Statistics Department of the Piraeus University of Economics. He has participated in many seminars on Business Administration, Sales and Human Resources Management.
From 1987 to 2000 he worked in a lot of management positions in various companies until he decided to take his own steps in the field of Real Estate.
In 2000 he founded the real estate agency Ellika which have mediated in thousands of sales and now has two offices one in the Historic Center, 39 Herakleidon str. and the other in Kifissia, 9 Argyropoulou str.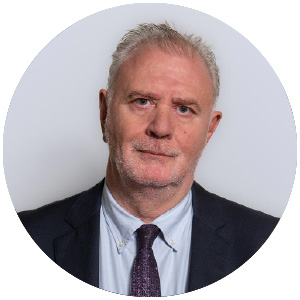 Gatis Konstantinos MEng, MSc, MRICS
Konstantinos is a Certified Real Estate Valuer, a Civil Engineer with MScs by NTUA and Herriot-Watt (UK). He has been practising in the Greek Real Estate Market since 2012 and he has undertaken numerous asset and property valuations for mortgage, securitization, IFRS, litigation and investment purposes. He is a Certified Mediator and a specialised RICS Mediator on real estate related disputes. Moreover, he has launched numerous consulting and research projects regarding the real estate market. He is an active member of RICS, AVAG, Technical Chamber of Greece and the Society of Property Researchers (UK). Lastly, Konstantinos is a scientific associate of the National and Kapodistrian University of Athens (NKUA) on real estate valuation and management topics, and a PhD candidate in the Department of Economics (NKUA).
Konstantinos Gatis will be talking about Key trends and challenges of the greek real estate market
During the last years, the residential market has gradually emerged as an equal investment choice to the commercial market, for corporate investors. However, the lack of affordable housing is more and more acute in the main urban centres. The "physital" concept repositions the traditional stores in the retailers' strategy. Nowadays, convenience stores are the more booming retail submarket. Due to the strong investors' demand, prime office yields are at a constant downward trend. Significant reordering of the Athenian office market is anticipated in the next few years. Spillovers of the logistics market in Attica to regional markets are recorded. Despite the many alternatives to investing in logistics, no dominant strategy currently emerges. Developing luxurious residences are becoming a trend in large scale leisure projects. The hotel pipeline is constantly focused on the main tourist markets (Santorini, Mykonos, Crete and Attica).
Konstantinos Gatis will present key trends and challenges of the greek real estate market. During the last few years, the residential market has gradually emerged as an equal investment choice to the commercial market, for corporate investors. Regarding the retail market, the "physital" concept repositions the traditional stores in the retailers' strategy. Nowadays, convenience stores are the more booming retail submarket. Due to the strong investors' demand, prime office yields are at a constant downward trend. It has to be noted that despite the many alternatives to investing in logistics, no dominant strategy currently emerges. Finally, the hotel pipeline is constantly focused on the main tourist markets (Santorini, Mykonos, Crete and Attica).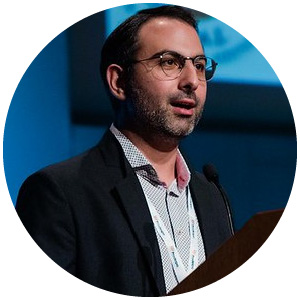 Georgakos Kostas
Kostas Georgakos, the Co – Founder of Georgakos & Parhenon Real Estate, a company specializing in the areas of Thessaloniki, Athens, Halkidiki, Pieria, Bulgaria and Serbia, addressing both local customers as well as those from neighboring countries of the SE. Europe.
Mr. Georgakos was educated in Georgia USA in a large Real Estate company under the guidance the international reputation professor Mr. Stell Kefalas. He is also the
• President of the Hellenic-Serbian Chamber of Commerce, Industry and Tourism of Northern Greece.
• President of the Association of Commercial Representatives of Northern Greece (SEAVE) and
• President of Property Prices and Valuation Observatory of Greece and S.E. Europe.
• Member of Chambers Board in Prefecture of Thessaloniki
• Certified real estate appraiser from the University of Macedonia
• Expert, appraiser in the list of the Court of Thessaloniki, continuously since 2007, making appraisals of real estate in Greece and in Balkan countries.
He has served as:
• Vice President of the Hellenic Brokers Federation (OMASE)
• Vice President of Real Estate Agents of Thessaloniki
• Executive Secretary for SE Europe to the International Federation of Brokers (FIABCI).
• Authorized Consultant for the Entrepreneurship Development to P.C.Th etc.
Since 2000 he has given and continues to give interviews on real estate and entrepreneurship issues on Greek and foreign television networks, in various newspapers and news portals, while he has participated in conferences, summits and forums worldwide as a speaker for the development of entrepreneurship and Real Estate.
Mr Georgakos will present
Which of the private investments will change the face of Thessaloniki and N. Greece?
How will the new infrastructures in Thessaloniki  change the real estate market status?
Where do the Balkans invest, why are their investments expected to increase in Northern Greece next year ? what are the obstacles and what are the challenges faced by the local institutions?
How can tourism and the new development law help to increase prices and direct investments?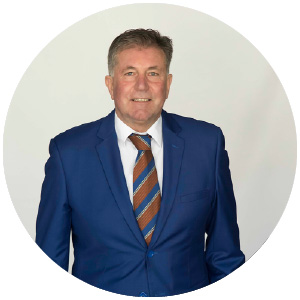 Heitas Elias
Elias Heitas is the founder and CEO of iarts.
Born in Edessa, Pella and after having worked as a developer in Thessaloniki, he founded iarts in 2008.
Today the company has a leading role in real estate CRM programmes as well as in the development of web applications.
Elias Heitas will present e-akinita.gr, the Attica Brokers Association real estate portal.
All the tools that are available to the real estate agents/ brokers as well as any web user looking for realties in the new version of e-akinita.gr.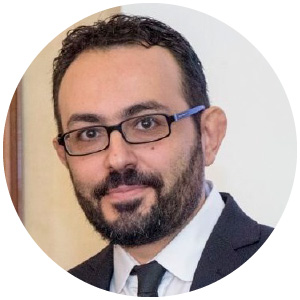 Kampouris Kiriakos
Founder & CEO of IMS-FC
Kiriakos Kampouris is the founder of IMS. He is a certified external partner of major banks, such as Eurobank, National Bank of Greece, Pireos Bank, Alpha Bank and Optima Bank, being the partner with the largest number of mortgage disbursements.
He has been the first in the Greek financial market as a credit intermediary for the issuance of a mortgage loan (Mortgage Broking).
He had been the owner of the Open24 – Eurobank Franchise Stores, being one of the most successful entrepreneurs in the network.
He has been distinguished and highly appreciated for the services offered to the customers, as well as for his continuous training in sales and customer service.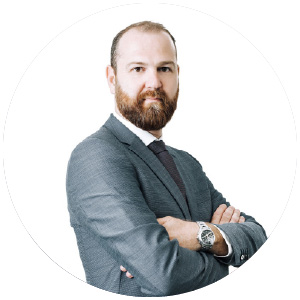 Karnavas Ioannis
Ioannis Karnavas has 23 years of significant experience in the Bank sector most of which is interwoven with the field of Retail Banking. He began his career in 1999 in Citibank and then worked at BNP Paribas.
Since 2018 he is managing the External Networks of Eurobank for individuals Housing Products (promoting cutting-edge products: Housing financing and real estate energy upgrading financing)
During these years he has achieved significant results in the development of the alternative pillar for the promotion of housing products through External Networks based on extroversion and customer focus.
During his professional career held positions of responsibility as liaison senior officer with important associates of the Bank and as Head of sales of External Networks in Southern Greece.
Mr. Karnavas holds a B.Sc. in Political Science from the University of Athens, and a master's degree in Financial Management and Banking from E.A.P University while he has also successfully completed Manage Mentor and Stepping up to Management seminars of Harvard Business Publishing Education.
In the context of environmental protection in relation to climate change, Eurobank as a pioneer in Subsidized Programmes and with a sense of responsibility supports the customer helping him to upgrade his property.
The Bank carries out all the necessary actions so that the customer receives within 24 hours financing pre-approval even if he is not entitled for a Subsidized Program, alternatively providing a flexible product for energy upgrade.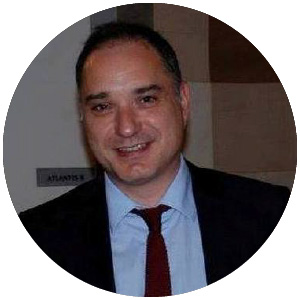 Kourounis Antonis
Antonis Kourounis holds the position of Energy Services Manager at Manifest Services SA.
He owns an Engineering Diploma and a PHD in Mechanical Engineering, from the University of Patras.
As an engineer, he has extensive and continuous experience working in design-construction and maintenance in the Greek private sector since 1991. The last 22 years, he mainly holds managerial positions in the Facility Management sector with emphasis in maintenance management, waste & recycling management and energy management, includig energy studies, constructions and project management related to energy upgrades of building facilities.
Antonis Kourounis will present how a company can reduce its operating costs and increase the commercial value of the property through energy upgrading that includes integrated energy planning (survey-study), the upgrade work itself and the continuous energy monitoring.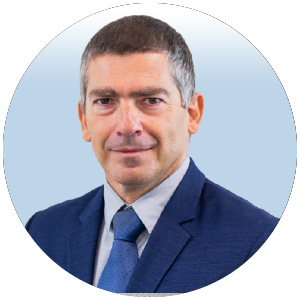 Kteniadis Vaggelis II – V2 Development
President
Vaggelis Kteniadis II is the owner, managing director and president of V² DEVELOPMENT.
His father, Vaggelis Kteniadis I, was the owner and managing director of Ergon Development, a company
that defined Greek Real Estate market. Vaggelis Kteniadis ΙΙ named the company "V² DEVELOPMENT" as a
token of appreciation to his father. Today, V² DEVELOPMENT defines the Greek Real Estate sector and
leads the market on all aspects, recognized as the No.1 Development company in Greece. Vaggelis
Kteniadis II has a strong knowledge of principles and processes and among his top priorities are the
assessment of clients' needs, meeting quality standards and the constant evaluation of clients' satisfaction.
His major assets include knowledge of business and management principles involved in strategic planning,
resources allocation, human resources modeling, leadership techniques, production methods, coordination
of people and resources, understanding of market dynamics and enterprise level objectives, anticipation of
opportunities and risks, identification of issues and development of plans and strategies. He takes pride in
establishing challenging and realistic goals, utilizing interpersonal communication skills to lead and inspire
employees and advocate sound financial business decision making by demonstrating honesty, integrity
and commitment, leading by example. Vaggelis Kteniadis II holds a B.Sc. from the University of Nevada, Las
Vegas and is father of two children, Vaggelis Kteniadis III and Nagia Kteniadou.
Moschonas Kostis
Kostis Moschonas is a graduate of the National and Kapodistrian University of Athens, Department of Economics, and holds a Master's Degree from the London School of Economics, Department of Information Systems.
He is a partner of RM International, a company that organizes successful exhibitions such as EXPOTROF Food and Beverage Exhibition, Premium Real Estate Expo and Dental Expo among others.
He is the owner of ADEX advertising, as well as NKM Exhibition which deals with the construction of exhibition stands.
He has been active in the field of advertising, exhibitions and communication since 2006.
Kostis Moschonas will present vrexpogreece.com, the 1st online B2B meeting platform of the Real Estate industry.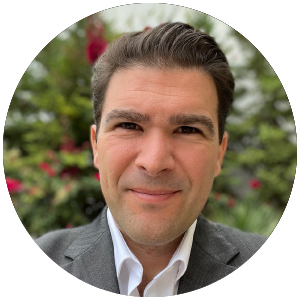 Mouzakis – Neolis Fotis
Fotis Mouzakis (PhD, MSc, PGDip, BSc, IMC) is a visiting Professor at the Dept. of Economics of the National and Kapodistrian University of Athens (NKUA) where he founded the first postgraduate degree in Real Estate Investment and Valuation in Greece and he teaches the core courses. In 2017 he founded at NKUA as Academic Coordinator and main author four e-learning programs in real estate (Valuation, Brokerage, Investment-Finance and Management), also the first of their kind nationally, having received large numbers of students (thousands). Between 2002 and 2012 he held a tenure position in the field of Real Estate Finance and Investment at Cass Business School – City University London, after working as a lecturer in economics at Surrey University. He also held visiting positions at postgraduate programs in Reading University and the AUEB.
Aside from his academic employment he worked as an analyst in internationally leading analyst firms and funds (DTZ, M&G/ Prudential), of offered large scale consulting (including the Office of the Deputy Prime Minister, Knight Frank, Metro Asset Management, Eurobank, Piraeus Bank, the Royal Institution of Chartered Surveyors). He has extensive research work, including international leading journals of his field (including) Regional Studies, Urban Studies, Journal of Property Research, Defence and Peace Economics, international publications book chapters, presented refereed papers in numerous conferences and press conferences. He has received international and national distinctions for his work.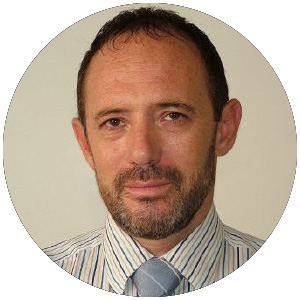 Notis Nectarios 
Nectarios Notis is a journalist and communication advisor.
He was born in Athens, Greece, in 1977 and studied Communication and Media at Panteion University (B.Sc.), where he also followed a doctorate on the legal framework of tobacco advertising ban.
Nectarios is the founder and CEO of Notice Content and Services, a firm issuing: FnB Daily, a daily B2B digital newsletter on food and beverage sector – BnB Daily, a daily B2B digital newsletter on business news – Real Estate Daily Secret, a daily digital newsletter on the real estate sector – Horecaopen.com, a B2B site on Horeca sector – ESGreece, a site and weekly newsletter on ESG.
He has been working, as financial commentator, for Capital.gr, Mega Channel, ANT1 TV, ERT, ERT Digital, news.gr, Kefalaio magazine and Kefalaio newspaper.
Nectarios has ran media training and crisis management for prominent firms and is the communication advisor of the IAPR (Independent Authority for Public Revenue) Governor.
Nectarios Notis will present Real Estate Daily Secret, the new daily newsletter for the real estate industry.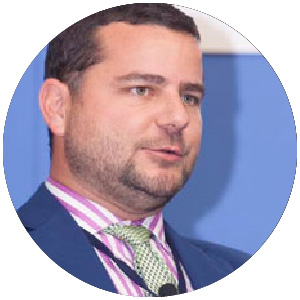 Paleologos Panos
President & Founder of HotelBrain
Panos Paleologos was born in 1972 in Greece. Having graduated from IHTTI (International Hotel & Tourism Institute) in Switzerland, in International Hotel Management department, he has worked in various operating positions in five-star hotels in Greece and the UK.
In 2000 he founded his own Hotel Management Company, HotelBrain, that currently consists a leading hospitality group, organized in independent companies, each one of them focusing on different needs, covering practically the entire spectrum of the hotel real estate, with regional presence in Greece and Southeastern Europe.
In 2014, Panos Paleologos was elected as Vice Chairman of the World Board of Directors of the Small Luxury Hotels and he was selected as an innovative entrepreneur by Endeavor Global. In 2015 he announced the HotelBrain's agreement with the SouthBridge Europe fund.
In 2017 he received the distinction of «Greek Hospitality Rising Star» by Greek Hospitality Awards and in 2018 the «Greek Hospitality Personality» by the same institution. In the recent years the company has been awarded with many distinctions like the World Travel Award as "World's Leading Hotel Management Company" (2018) and "Europe's Leading Hotel Management Company" (2015, 2016, 2017, 2018, 2019, 2020, 2021), the Gold Tourism Award in the category of "Hotel Management Company" (2015, 2016, 2017, 2018, 2019, 2020, 2021) and the Endeavor's Greece accolade as "Top Job Creator of the Year" (2016).
Panos Palaiologos will talk about Hotel properties which constitute a special category.
Hotels have a significant difference from any other property: their added value is judged by the quality of their human resources.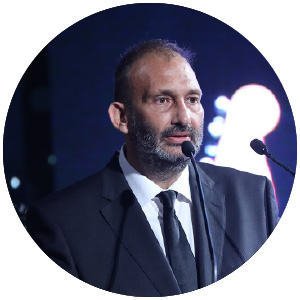 Pitsilis George
George Pitsilis, Governor of the Independent Authority for Public Revenue, is an Attorney at Law, researcher and experienced professional.
He has graduated from the Athens School of Law (LL.B.), where he also obtained an LL.M. in Public Law. He has obtained a DEA in Tax Law from the University Pantheon-Sorbonne (Paris I).
Following his tax studies, George Pitsilis has gained particularly significant know – how and practical experience in Domestic and International Tax Law.
Since 2008, he is a Member of the BoD of the Greek Society of Tax Law and Public Finance Studies.
He is, also, member of the editing committee of Greek legal reviews, author of several articles and commentaries in Greek and international legal reviews.
Ηe served as the President of the Intra-European Organisation of Tax Administrations (IOTA) for the terms 2019-2020 and 2020-2021.
George Pitsilis will talk about the digital services of the Independent Public Revenue Authority in what concerns transfers and real estate taxation.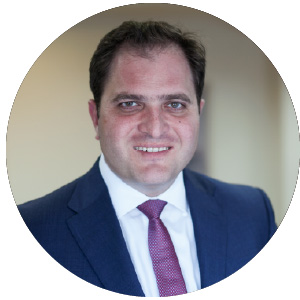 Potamianos Lefteris  
Lefteris Potamianos graduated in 1996 from the Department of Statistics and Insurance Science of the University of Piraeus and has been practicing the profession of Broker and Real Estate Valuer since 1998.
He has attended numerous valuation seminars and has been certified with ISO 17024 as a Broker and also as a Real Estate Valuer.
He is the President of the Association of Real Estate Agents Athens – Attica and CEO of Potamianos Real Estate Group
He has also made many presentations in seminars throughout Greece regarding the training of appraisers and the teaching of real estate appraisal and valuation methods.
Sardelianos Antonis
Antonis is an experienced sales executive in the field of technical sales. For the last five years, he has focused on the business development of 3D Scanning solutions that METRICA offers in the Greek market. He has collaborated with leading companies in the construction, tourism, and real estate sectors helping them adopt Reality Capture & VR technologies.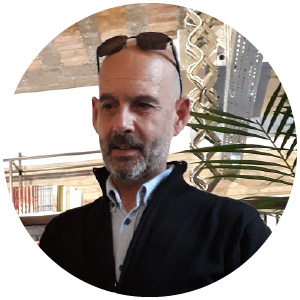 Smyrlis Ioannis

Secretary General for International Economic Affairs
Ministry of Foreign Affairs
Ioannis Smyrlis is a political scientist, graduate of the Department of Political
Sciences and Public Administration with a Postgraduate Diploma in
International and European Relations from the University of Athens (EKPA).
He represented the Ministry of Interior during the rotating Greek Presidency of
the EU in 2013-2014. He was Press and Public Relations Consultant of ODIE SA.
in 2009-2010, Adviser to the General Secretary of the Ministry of Shipping in 2007-
2009 and Adviser to the General Secretary of S.E.P.E. in 2005-2007.
He was elected as the 1st President from Greece of the Youth Organization of
the European People's Party (YEPP) 2007-2009, the largest political Youth
Organization in Europe.
He served as Secretary of International and EU Relations of Nea Demokratia
Party and a Member of the Political Bureau of the European People's Party
(EPP) in 2013-2019. During that time, he cultivated personal relationships with
major stakeholders in Brussels and other European capitals.
He was a European fellow of the German Marshall Foundation of the USA and
a member of the EU Youth Assembly for the European Constitution (2003),
the Hellenic Society of Political Science (E.E.P.E.) and the Hellenic Society of
International Law and International Relations of the Aegean Institute for the
Law of the Sea and Navigation.
He has been a freelancer since 2009 in activities related to catering, trade and
import-export.
He speaks English and French.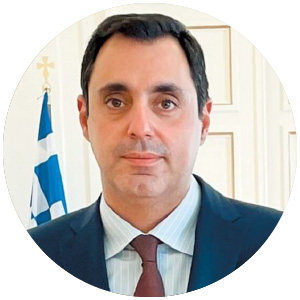 Paradia Vassiliki, LLM 
Lawyer to the Appeal Courts of Greece
Graduate Master 1 de Droit of Legal Faculty of the Univerity Lille II (France).
Graduate of the Law School of Thrace University. Postgraduate studies in Property Law (LLM)
Member of the Board of Hellenic Property Federation (POMIDA) and of the staff of its Information Office of POMIDA.
Legal expert for the International Union of Property Owners (UIPI, Brussels).
Field of experience: Property Law, Land registration procedure in Greece. Rental Law.
Mrs Paradia speaks French, English and Spanish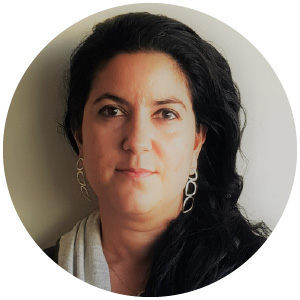 Dr Theodorides Kosmas
After having studied for 15 years in the sector of Biology and Biotechnology at a PhD and PostDoc level, his interest turned to Real Estate.
He studied Real Estate and Finance at Herriot-Watt University and was a Real Estate Agent with REMAX until 2009, when he founded "AKINITA POLIS" -International Real Estate Experts where he is still active as Managing Director.
He is also the First Vice President of the Hellenic Realtors Federation.
He has written extensively in newspapers and magazines, while he is the holder of the following certifications
• Certified International Property Specialist (CIPS)
• Broker Price Opinion Resource (BPOR)
• Council of Residential Specialists (CRS)
• Transnational Referral Certification (TRC)
• Member of Greek Association of Realtors (SEK)
• Member of National Association of Realtors ®
• Member Central European Real Estate Associations Network (CEREAN)
He speaks English, French and German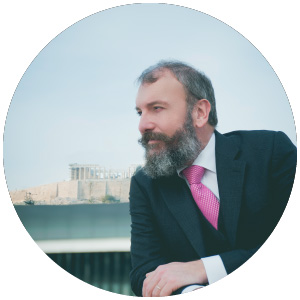 Vassilikos Alexandros
Alexandros Vassilikos was born in Athens in 1976 to a Greek father, a self-made hotelier-business man, and a French mother. He was raised in Athens and attended the French-Hellenic school with a very diverse group of peers. He holds a Masters' degree in Economics and Finance, with studies in Nantes, France and London, U.K.
Alexandros officially enters the family business in 1998 as a second generation hotelier. At the age of 24, he is appointed COO of AIROTEL Group and a year later, after the sudden loss of his father he becomes CEO of AIROTEL Group.
With the Athens 2004 Olympic Games in view, he drives the group into a modernization period by renovating its assets in Athens.
Despite the economic crisis, he expands the chain by doubling the company's assets in Patra and adding a long term lease in Kavala. Also, AIROTEL expands in Crete by buying, refurbishing and selling traditional houses.
Seeing the potential for growth in Greek summer residences, under Alexandros' chairmanship, AIROTEL purchases more than 20 houses across picturesque mountain villages of south-eastern Crete. These houses are then refurbished and sold.
In 2007 Webotel SA is founded, a company dedicated to the online representation of hotels in Greece.
In parallel to his professional obligations, he was elected President of the Athens – Attica Hotels Association in 2012. He was also Member of the Executive Council and Vice-President of the Hellenic Chamber of Hotels and Superintendent of Public Relations of the Panhellenic Federation of Hoteliers. He was also a Member of the Board of the Association of Greek Tourist Enterprises (SETE) from 2011 to May 2017.
In January 2018 he resigns all former positions after being elected President of the Hellenic Chamber of Hotels, the youngest person ever to hold this position since the creation of the institution in 1935.
In October 2018 he is elected as a member of the Executive Committee of HOTREC, the umbrella Association of Hotels, Restaurants, Pubs and Cafes and similar establishments in Europe.
Finally, being a French national, Alexandre was also appointed economic adviser to the French Embassy in Athens in 2008, a position he actively holds to this day.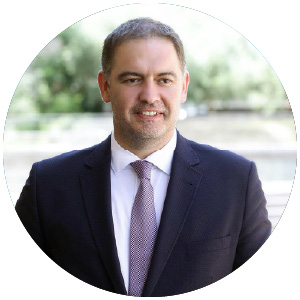 UNDER THE AEGIS AND WITH THE SUPPORT OF

ΣΥΛΛΟΓΟΣ ΜΕΣΙΤΩΝ ΑΣΤΙΚΩΝ ΣΥΜΒΑΣΕΩΝ ΑΘΗΝΩΝ ΑΤΤΙΚΗΣ


ΕΛΛΗΝΟΓΑΛΛΙΚΟ ΕΜΠΟΡΙΚΟ & ΒΙΟΜΗΧΑΝΙΚΟ ΕΠΙΜΕΛΗΤΗΡΙΟ

ΕΛΛΗΝΟΚΙΝΕΖΙΚΟ ΕΜΠΟΡΙΚΟ, ΒΙΟΜΗΧΑΝΙΚΟ, ΤΟΥΡΙΣΤΙΚΟ & ΝΑΥΤΙΛΙΑΚΟ ΕΠΙΜΕΛΗΤΗΡΙΟ


Hellenic-Dutch Association of Commerce and Industry (He.D.A.)
EXHIBITION
Information about the exhibition
The Premium Real Estate Expo is under the auspices and is organized in collaboration with the "Association of Real Estate Agents Athens – Attica " (SMASAA) and the leading professional portal of ads from professional real estate agents, "e-akinita".
MEC PEANIAS
10 JUNE 2023
Lavriou Ave. 190 02 Peania, Attica